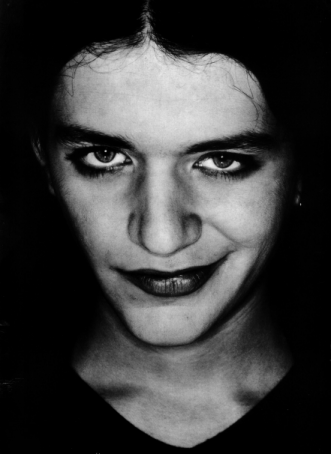 PRETTY LITTLE THING
If you aren't aquainted with the name Placebo then the previous picture would mean nothing to you. That is of course, unless the aesthetic pleasure of a genuinely pretty face doesn't do things for you. And what a pretty face it is. For those aquainted with the name Placebo, then no introduction is necessary. His name is.. Brian Molko.
His ?! Yes, his. Under the lashings of Maybelline mascara, and She lipstick* there lies a male of the human species. A male who looks damn fine with makeup, so I understand his predilection for a little maquillage and his tendency to team a tiny T with a designer skirt. After all if you can look this good as an androgyne, then why the hell not..
So who, or for that matter what, are Placebo ?


P.T.L

* Maybelline mascara and She lipstick. These are precisely what he uses. So now you know what to use when wanting that Brian Molko look.